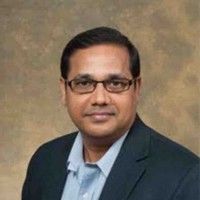 Welcome from the Program Director
Tapan Bhavsar, MD, PhD, Residency Program Director
Thank you for your interest in our program.
We aim to educate the next generation to lead the field of pathology and laboratory medicine embracing the rapid changes in the field.
We offer a four-year ACGME-accredited Anatomic Pathology/Clinical Pathology residency in the heart of a vibrant clinical and research community. 
Our residents have the benefit of training at four state-of-the-art comprehensive clinical settings (George Washington University Hospital, Veterans Administration Hospital, Children's National Hospital, and OCME) with an alternating Anatomic Pathology/Clinical Pathology curriculum to prepare them for a successful career in pathology either a community or an academic setting. Our program offers flexibility in our curriculum allowing for optimal diversification based on one's subspecialty interests and career goals.
We have outstanding faculty with diverse expertise and backgrounds providing comprehensive clinical services in Anatomic and Clinical Pathology who are highly committed to train the residents in the field through a balanced mix of didactic lectures and one-on-one teaching in each subspecialty in an engaging and professional environment.   
Graduates of our residency program are highly competitive and sought after for fellowship and job opportunities.
The George Washington University campus and hospital are located in the heart of Washington DC, close to many federal buildings and the White House. You will find a convenient Metro stop, walking distance to other buildings of the School of Medicine and Health Sciences and the GW Cancer Center, and easy access to many cultural events.
---
Associate Program Director
Xiomara Fernandez
Assistant Program Director
900 23rd St NW
Washington, DC 20037
---
Residency Program Coordinator
Muna Ali
Residency Program Coordinator
2300 M St. NW, 7th Floor
Washington, DC 20037
muali@mfa.gwu.edu
(202) 741-2251