A Message from the Chair
Antonia R. Sepulveda MD, PhD is a professor and chairwoman of the Department of Pathology at George Washington University (GW). She is an expert in gastrointestinal pathology and genomic and molecular diagnostic pathology. Before joining GW, Dr. Sepulveda was the director of the Division of Gastrointestinal Pathology at Columbia University in New York, where she was also director of the gastrointestinal pathology fellowship program and vice-chair for translational research.
Learn more about the Dr. Antonia R. Sepulveda
Mission Statement:
Our mission at the George Washington University (GW) Department of Pathology is to provide outstanding cutting-edge diagnostics for clinical care, exceptional training and education to prepare the next generation of pathologists and scientists, and innovative research to advance medical knowledge.
The GW Department of Pathology is home to approximately 35 clinical faculty, 17 residents and clinical fellows, research faculty, postdoctoral fellows, and specialized staff. Our distinguished cadre of nationally and internationally recognized faculty define a vibrant environment where cutting-edge clinical diagnostics, education, and translational research come together and work synergistically. Our faculty are based primarily at the George Washington University campus in Foggy Bottom, as well as at the Children's National Medical Center and the Washington VA Medical Center. Our faculty's research expertise covers a wide range with particular areas of strength in cancer biology, genomics, bioinformatics, digital pathology, cancer, pre-cancer predictive biomarkers, and vaccine development.
The GW Department of Pathology provides clinical laboratory services for the George Washington University Hospital and its ambulatory clinics, the GW Cancer Center, and the clinical enterprise provided by the GW Medical Faculty Associates, covering all medical and surgical subspecialties. We provide expert consultation services in general surgical pathology, with special expertise in gastrointestinal, hepatobiliary, pancreas, breast, and GYN pathology. We also provide services in laboratory medicine spanning genomics of cancer, molecular virology such as SARS-CoV-2 (COVID-19) RT-PCR and antibody testing, and a wide range of other tests.
We invite you to visit the pages of our website to explore our offerings in clinical diagnostics, education, training, and research.
Please feel free to contact us if you need any additional information.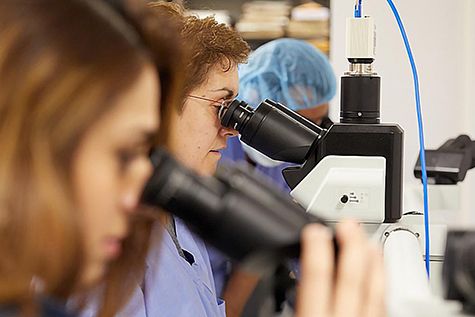 Education
The George Washington University School of Medicine and Health Sciences offers an ACGME-accredited residency program in Pathology, training physicians to become exceptionally skilled in the practice of both anatomic and clinical pathology.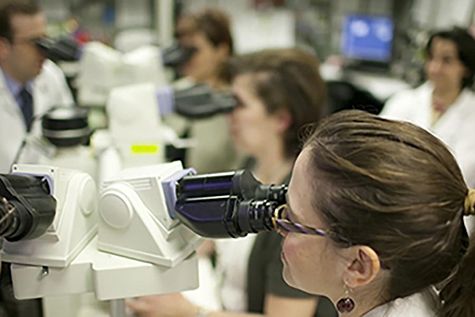 Fellowships